Do you know when to break the bread in an Executive Dining Setting?
Mirko Jens Luebke:
Do you know when to break the bread in an Executive Dining Setting? YOU.Amplified [...]
Business Protocol Training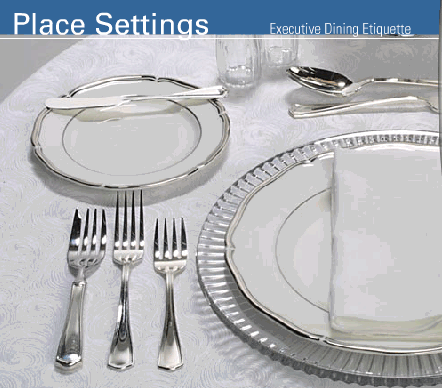 If you are at a public event, a lunch break during a board meeting, at dinner with the most important customer or you might meet a prospective employer. Table manners can speak loads about others. They may even jeopardize the next customer sales contract, your next promotion or could cause a dining room melt-down. Handle any dining event with grace and poise. To avoid the top-5 observed, absolutely worst-of-the-worst dining etiquette mistakes you can most likely follow your mothers continuous advice. Please,
- do not talk with food in your mouth
- give your dining guest your fullest attention
- limit the amount of alcohol
- avoid inappropriate topics and
- do not eat your neighbors bread.

Getting the latter wrong, everybody else will get it wrong. And this is not funny. I had the pleasure to experience this during a dinner event at the British Embassy in Berlin. The Ambassador had cordially invited for a networking dinner of the BCCG. Some other guest I have been placed with at the dining table started breaking the bread. Despite the wrong timing in terms of when to start, one person has used the bread-plate to her right. All of a sudden, the entire dining table turned into a very entertaining but at the same time very disturbing stock exchange of bread-plates as well as water-and wine glasses.
Even though the five recommendations above represent the obvious, failing to follow the rules can be observed often. A social faux pas is very noticeable and can stick with us for a long time. Here is a chance to challenge your current level of knowledge in greater detail: Do you know what you are expected to do if one of your business dining guests being placed at your table complains about the food and returns his plate?  When do you actually start talking about the intended business subject during either a dinner or a business lunch?  If you might have a raising impression that it would be beneficial to you to hone or up-date your dining etiquette skill-set, our team will be very pleased to provide you with practical and hands on advice during individual dining or training sessions.
If you would like to learn more right on the spot, we strongly recommend the Executive Dining Etiquette Online Seminar produced by our very valued and associated team member Diane Craig, the President and Founder of Corporate Class Inc.: http://www.corporateclassinc.com/dining-etiquette