Taking the right small steps today, to create a better tomorrow with certainty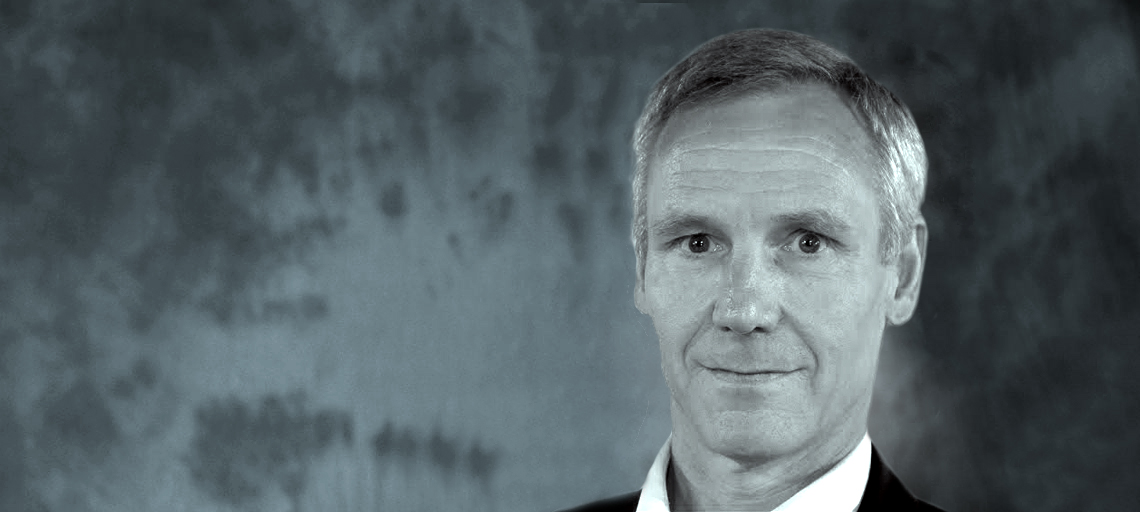 Bill is certified as a Marshall Goldsmith Stakeholder Centered coach and accredited to deliver both Belbin Team Roles and the Global Leader of the Future 360 degree assessments.  Originally from the USA, he has lived and worked in Europe since 1990, working for multi-national companies like Adam Opel, GE, and Delphi to develop change leaders while delivering improved Value Streams.  
Founding partner in 2007 of infinitas SA, a Geneva-based boutique Lean Six Sigma consultancy, Bill has trained and coached over 2,000 leaders, developing bottom line improving capability at organizations including Novo Nordisk, Kraton Polymers, and Chr Hansen.
With a deep knowledge to identify and address both Value Stream and Leadership bottlenecks, Bill is valued for the structured methods he brings to help global leaders who are at the top of their game to challenge the current state and succeed in an ever faster changing competitive environment.
Bill focuses on helping leaders to measurably improve their effectiveness - as measured by the teams they lead.  His steadfast understanding is that all processes, whether leadership or value streams consist primarily of "non-value adding" elements.  His fact-based perspective is valued for helping clients to discover and move the vital few levers which deliver extraordinary improvements.
Fun, results-based, building on courage, humility, and discipline is how clients describe collaborating with Bill.
COO of an international School:

"The coaching raised my awareness of my inherent motivation and helped me consider my future more clearly. Throughout his coaching, Mirko created a safe and supportive environment of mutual respect and trust. Following each session, he assigned exercises and clearly explained the rationale behind his requests." | China

Finance Consultant:

"Herr Lübke hat es innerhalb von drei Coaching Einheiten geschafft, mit mir gemeinsam limitierende Glaubenssätze herauszuarbeiten und mir geholfen Schritte zu definieren, wirksam an diesen zu arbeiten. An der Zusammenarbeit habe ich sehr geschätzt wie schnell Herr Lübke eine vertrauensvolle Ebene schaffen konnte und wie schnell man persönliche Dinge besprechen konnte." | Düsseldorf, Germany

HR-Director, Surface Technologies:

"In numerous circumstances, my coach was able to pinpoint the reasoning behind my behavior. This helped clarify my perspective and indicated that I'm often sidetracked; I need to adjust my course. I greatly appreciated that he quickly understood and empathized with my situation. He came up with critical questions to help lead me to solutions." | Germany

CSO Financial Services Corporation, Germany:

"I was very pleased with your Leadership. Even when I wasn't available to participate, I alwa ys had a good feeling that with you in charge, our objectives would be met. I have full confidence in you. With the introduction of the new CRM, we gained considerable professionalism – and our sales performance increased. This success significantly impacted company earnings. Thank you, Mirko." | Germany

COO International Financial Services Corporation:

"Especially during challenging times or crisis situations, Mirko remains in full control, acts calm and goal focused. Within an often multinational business environment, he always leads with a friendly and considered style. The performance outcome of the different teams always satisfies the needs of the business and the wellbeing of our multiple team members at the same time. His great leadership skills are characterized by outstanding interpersonal skills, the ability to understand the detailed drivers within very complex settings quickly and to identify and develop impacting change management solutions to problems. Hence, Mirko is a very valuable member to any management board, getting things done and keeping outcomes in alignment with goals and business requirements." | Germany

CIO International Leasing Corporation:

"Mirko's great leadership skills and exceptionally positive attitude - coupled with his expertise leading international, multi-cultural teams and extensive project management experience across diverse industries – produced on-time, onbudget results. Mirko assumes the mindset of the CEO; he immediately grasps priorities. He has the ability to evaluate situations swiftly, conceptualize options and improvise as required – and to communicate his vision. We recommend Mirko as an outstanding resource for multinational business environments." | Germany

CEO, Air Condition Equipment Industry:

"The coaching has been very valuable since it pushed me to 1) figure out what I really want, 2) make a plan for how to get there and 3) prioritize accordingly. It was a pleasure having Mr Luebke as a coach, seemingly effortless Mr Luebke lured out of me thoughts, aspirations and fears that I have not previously been able to verbalize, and further he did not just leave me with that but he keep going until we had a reasonable and realistic plan for how to take the next steps." | Sweden
Why should you build your personal brand?
Building a recognizable personal brand opens new and often unexpected professional opportunities for you!