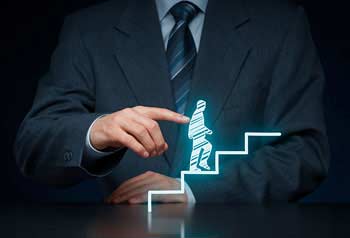 Gravitas, communication and appearance are prerequisites for leadership roles. Can they be taught?


We all recognise it, but it is still sometimes hard to define. True leaders have a presence which conveys a sense of power and which creates confidence in any context.
Hard work, high level performance and powerful sponsors can be enough to get talented people recognised and promoted. Up to a point. A global study by New York's Centre for Talent Innovation across 75 organisations operating in 190 countries found that leadership potential is often not enough to enable talented men or women to make that critical step to Board level. Senior executives of these organisations disclosed that, in a field of fine margins, 26% of what determines whether an individual will ever secure promotion to Board level is "executive presence". Moreover, if you are a woman or a multicultural professional you find yourself at an immediate disadvantage in trying to look, sound, and act like "a leader", because senior leaders are overwhelmingly Caucasian and male.
Some of the qualities which make up executive presence might appear to be intangible and difficult to define, but the encouraging reality is that executive presence can be built through conscious crafting. Executive presence incorporates qualities such as "gravitas", communication skills and outward appearance which can be developed.
If you have not yet perfected these qualities then you probably have an uneasy feeling that your peers have a better chance of being picked for that next promotion. They do.
We can help you create and maintain a powerful and convincing executive presence, by identifying, honing and polishing the skills and patterns of behaviour that matter.
Our proven programme is based upon the gold standard programme which was developed by Corporate Class Inc. in Canada. The regular programme is delivered over two days and includes topics such as First Impressions, Communication Skills (including public speaking and the virtual executive), Work-place Best Practice, and Professional Appearance. Additional components can be added, to tailor our executive presence interventions to the specific needs of organisations or individuals, including NGOs and universities (at preferential rates)
How you speak, how you look and how you act is critical to your success at every step of your journey.
Contact one of our specialist advisers in Executive Presence. We will contact you to arrange a confidential conversation about how our specialized team can deliver immediate change through a bespoke, customised programme which will take a career to a whole new level.
(* see CTI-Report: "Executive Prsence", NY, 2012)