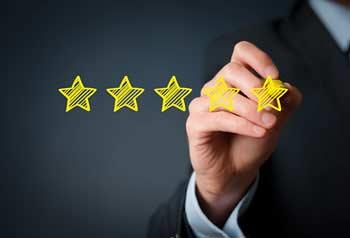 YOU ARE THE CEO OF THE BRAND CALLED "YOU".
WHO IS YOUR CMO?


Never before has it been more important to be able to actively manage your personal brand.
Why?
First, because predictable career-paths are long gone. A philosophy major can easily be the preferred candidate for a Wall Street position, while an engineer can thrive in the modern world of ad tech and marketing. This increased diversity means that you are competing with people with very different backgrounds so being able to articulate a clear, cohesive story is critical.
Additionally, a whole arsenal of new tools has emerged to manage and promote your brand in the online space. These new tools bring the promise of an easier, DIY approach to personal branding, yet the reality is that they create a lot of additional noise and complexity. Put differently, the bar is now higher and you can´t afford not to have a polished, cohesive, compelling and ongoing online presence. Managing this process can be a full time job and yet the results will still depend on having a clear brand strategy.
Do you have one?
Can you articulate clearly and powerfully what you bring to the table?

Could you give a 30-second elevator speech about yourself at any time, on demand?

Are you fully prepared for that next interview or key sales pitch?

Finally, how consistently and how powerfully do you communicate your brand story online?
These are the types of questions that you will answer through our six-stage, Personal Branding Programme. Through this programme we will help you identify your strengths, raise your visibility, define your personal communication strategy, enhance your credibility and create trust. You will have a clear focus on who you really are and what you offer to prospective employers and clients. You will acquire the understanding, the skills and the tools you need to market yourself effectively. In the end, through our Personal Branding Programme you will be empowered to build and own your personal brand, supporting you to that next step and throughout your career.
"Yourself is still available". Own you.